Work in Progress: a place to gather info on some of our collection and provide references to informative sites out there on the net. Primarily about fountain pens, but dip pens will sneak in as well.

Esterbrook
We have a small collection developing of these stalwart vintage fountain pens.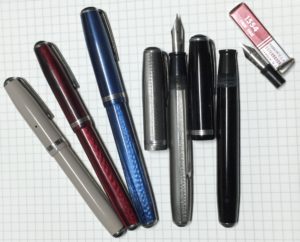 The Esterbrooks in this first picture are (left to right):
Gray purse pen (CH model, I have yet to see a clipless H version of this pen)
Dubonnet red SJ
Cobalt blue J
Pearl gray J
Black J
The nib is a 1554, new in box.
As referenced by Richard binder, not only are there a range of sizes, but also a range of colors. I'm still on the lookout for some variations in both size and color.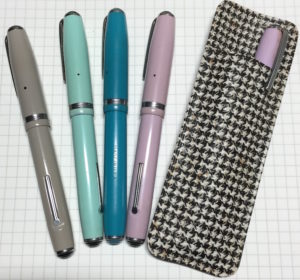 The pens in the picture to the right are 4 of the colors of purse pen. Three are early colors, one with it's matching pencil and pouch, the 4th is the second generation, which had darker colors.
The colors are:
Gray (1st generation)
Aqua (1st generation)
Peacock Blue (2nd generation)
Orchid (1st generation) - with pencil and pouch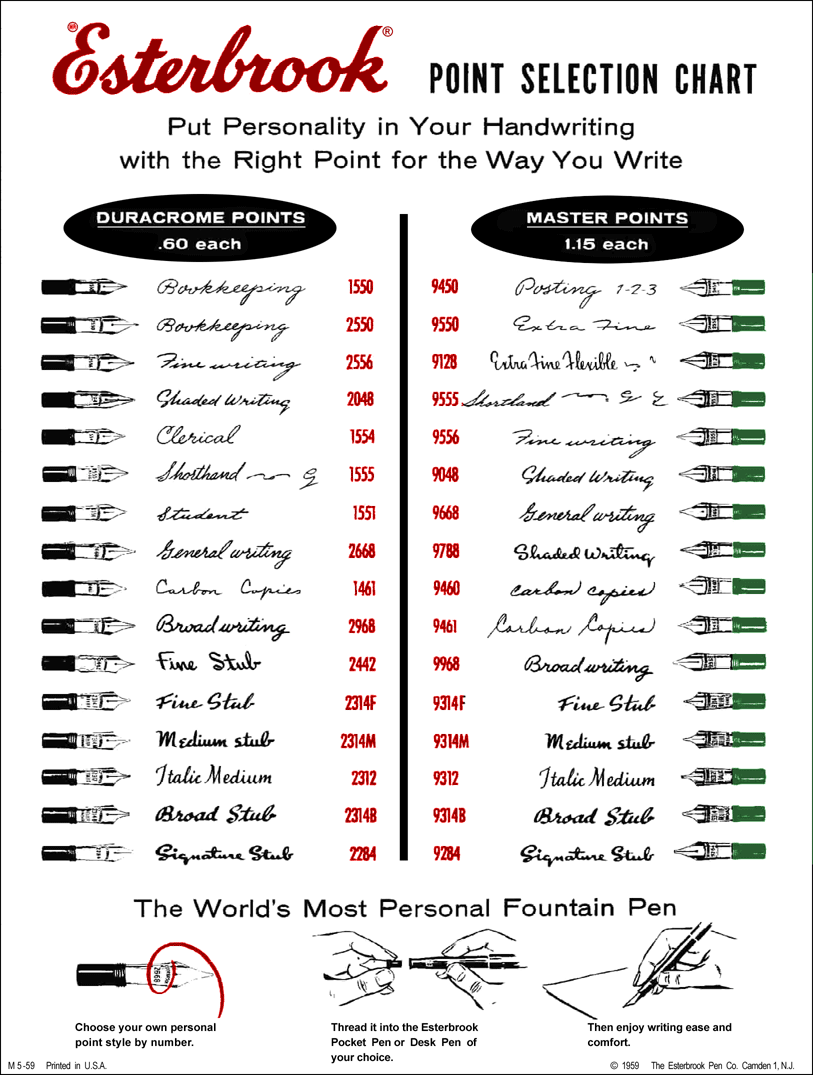 Sites of interest:
Other reference materials:
The Fountain Pens of Esterbrook Book